Work
Rev 2018
If you're from Indianapolis, you know spring is the season to rev your engine in anticipation of race season. For us at TrendyMinds, it means revving our engines in anticipation of Rev, the must-attend spring event in Indy. It combines our hometown love of racing with a great cause and a great client, Indiana University Health Foundation.

This year marks our fifth supporting the event with print and digital marketing materials, web support, social media support, and more.
In addition to helping to create the original concept of Rev and having our company's leadership serve as the first co-chairs of the event, we've remained engaged with Rev each year by handling all marketing needs. Each year, we completely update the imagery and color palette for the event. The theme for 2018 was "Drive," which symbolizes Indiana University Health Foundation's commitment to enhancing statewide health along with its connection to racing and the Indianapolis Motor Speedway.
Web and Email
The Rev website is where attendees go to learn about the event, view entertainment and chef lineups, and purchase tickets. It's also where potential sponsors and volunteers can go for information. When it comes to this type of event website, ease of use and visual appeal are must-haves for reaching the target audience.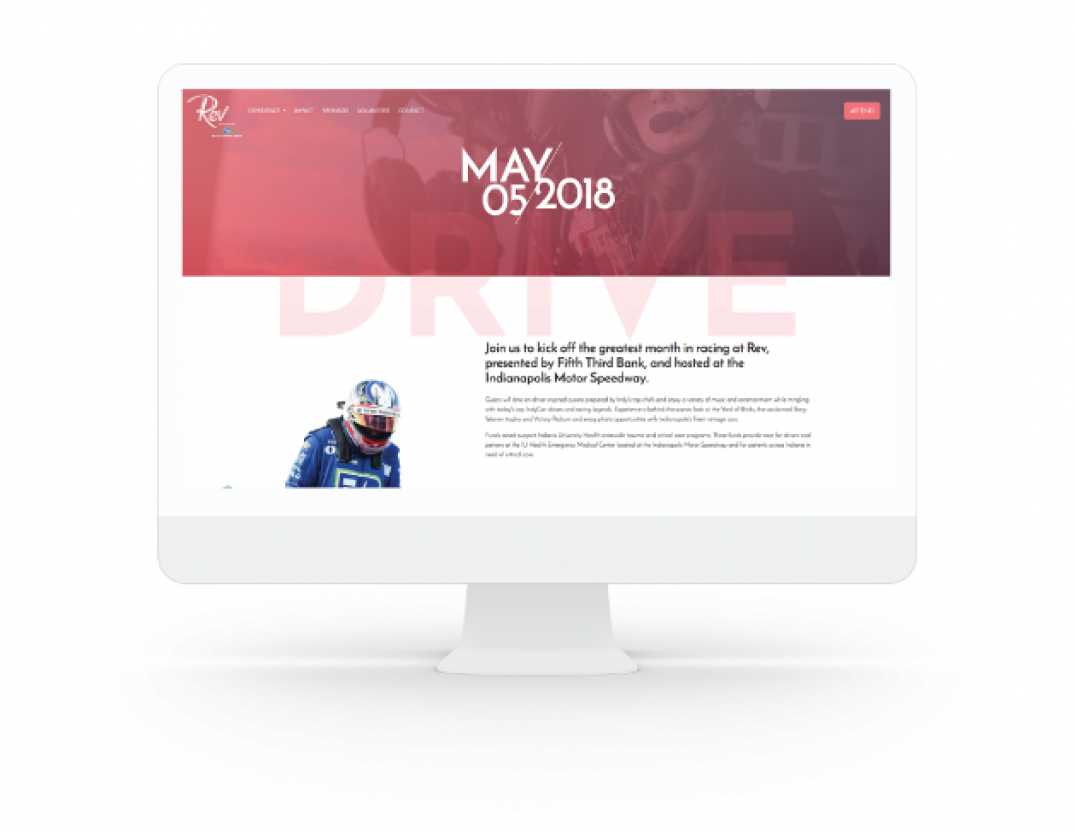 Email was an important tool to reach ticket holders and potential attendees. Emails alerted past attendees when 2018 tickets would go on sale, encouraged ticket holders to download the event app, and reminded attendees when key things would be happening throughout the evening.
Social Media
As with any event, an active social media presence was important for building excitement around Rev. We used a mix of social media channels to promote key information leading up to the event, such as a Save-the-Date, when tickets would go on sale, and when new chefs were announced.
During the event, attendees could tag their own photos and social media posts with #RevIndy. Check out #RevIndy on Twitter and Instagram for some examples.

Print and Signage
From parking tags and metal VIP passes to table signs and banners, we needed to provide a wide range of printed materials and signage. Everything we created needed to follow the Rev brand and 2018 theme while building on those of past years.