Development
We Built a Social Distancing Occupant Capacity Calculator
As states, researchers, healthcare providers, and community leaders learn more about dealing with coronavirus, many business leaders are beginning to ask how they might plan a safe return to business for their workers and customers.
This is especially true of businesses that rely on their employees completing physical tasks in specific places — manufacturing or food service, for example — as well as on customers being able to visit brick-and-mortar locations.
We Built a Social Distancing Calculator
FEMA recently released guidelines to help businesses reopen safely — including how to determine how many people can safely occupy a given area while following social distancing rules.
We took those guidelines and built an online calculator to help businesses quickly figure occupant capacities for their spaces.

USE THE OCCUPANT CAPACITY CALCULATOR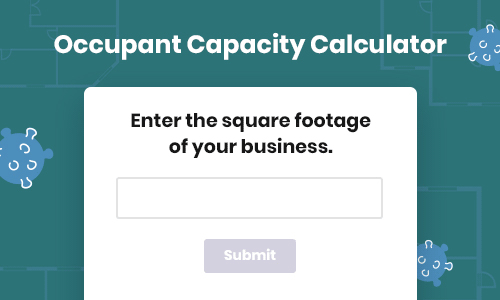 How it Works

The calculator uses the square footage of your space to calculate the total number of people who can safely occupy your space at once. Pretty neat.
The tool performs a relatively simple function (we're marketers, not math whizzes, after all), but with an important purpose. We wanted to find a way to help others in our community make informed decisions when it comes to planning how they will return to their offices, stores, restaurants, warehouses, and workshops, so we can all stay safe and healthy.
Try it out here. For more ways we've been supporting each other and our Indianapolis community during COVID, check out this blog.