Digital Marketing
How Healthcare Organizations Can Build Trust Through Content Marketing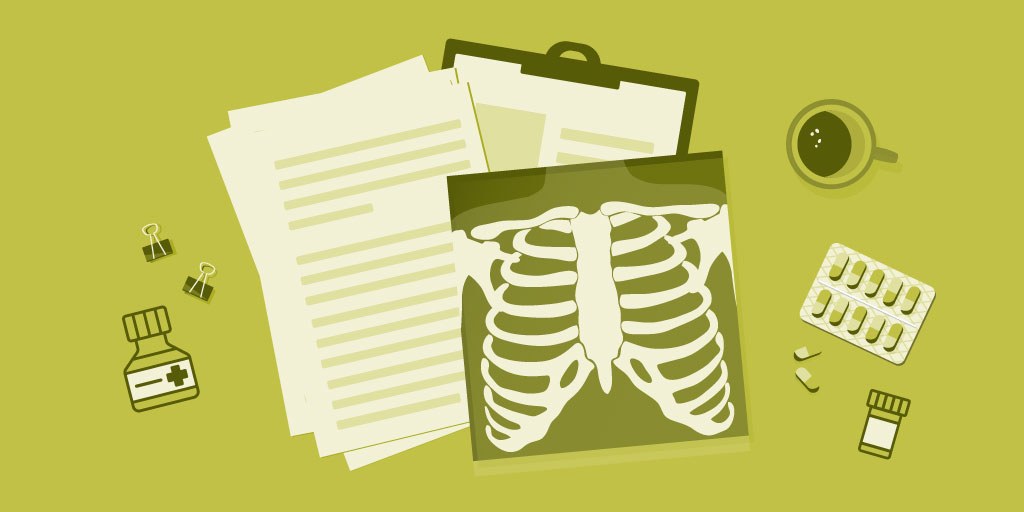 The success of any business relies on earning and keeping the trust of stakeholders.
In healthcare, the most important stakeholders are patients. In the ever-evolving and increasingly competitive healthcare landscape, it's more important than ever for today's provider organizations to build trusting relationships with patients and their families.
In interpersonal relationships as well as in brand-customer relationships, nothing builds trust like communication. By communicating effectively and consistently, you show others that you care and understand.
Content marketing (an umbrella term for blog posts, social media, email campaigns, and more) is all about consistent communication. It's a perfect way to build the trust of an audience over time. Healthcare organizations can use content marketing techniques to provide valuable information, answer questions, and more — creating a collection of resources that patients can confidently trust.
Here are some of those techniques, along with examples from some of our clients.
Provide valuable information.
Every patient journey starts with questions. Healthcare organizations already employ experts who have answers. Content marketing can give healthcare experts a voice that can reach far beyond the walls of their offices and treatment centers, delivering meaningful insights to anyone searching for answers to medical questions.
Indiana University Health publishes a news page called We are IU Health, where the hospital shares professional opinions, work updates, and career retrospectives from its doctors, nurses, and other medical staff. By sharing expertise in this way, IU Health opens its doors to the public and instills trust in its medical personnel.
Tell stories.
Before content marketing, it was rare for healthcare organizations to publish public-facing stories about what happened within their walls. Now, things are changing. Healthcare organizations can leverage the power of storytelling to engage audiences and build trusting relationships. They can use blog posts, social media, and email campaigns to highlight the life-changing work of their staff and the incredible recoveries of their patients.
IU Health publishes another news page dedicated to patient stories. These heartfelt and heartwarming accounts of patients' medical struggles and treatment processes help readers connect with and relate to IU Health patients. This builds a collective understanding that IU Health is a transparent and trustworthy organization that delivers the best in healthcare.
Stand for something.
It's never been more important for healthcare organizations to show leadership, support causes, and give back to their communities, customers, and employees. By standing for something more, healthcare organizations can showcase their values and let audiences know that they're not just about business — they're about building a better world.
Each year, Eli Lilly and Company holds a Global Day of Service where thousands of employees spend a day out of the office, helping their local neighborhoods and communities worldwide. Through the #WeAreLilly hashtag, Lilly employees and partners share their Global Day of Service stories on social media. In the past, the Global Day of Service has also been highlighted on LillyPad, the company blog.
Lead the way.
Content marketing also gives healthcare organizations a platform to discuss changes in the industry and showcase their leadership. A great example is this recent blog post from Erik Wagner, the Senior Director of Global Provider Strategy for Healthcare and Life Sciences at Salesforce: Disrupt or Be Disrupted: 4 Ways Providers Can Improve Patient Engagement.
In the post, he outlines key actions healthcare organizations should take to stay competitive in the midst of industry disruption. Healthcare organizations can use this same content marketing tactic to explain their understanding of current trends and offer sage advice to partners and patients.

Build trust, build better care.
At TrendyMinds, we're passionate about helping healthcare organizations connect with patients. That means building trust. From sharing expert stories to standing for community leadership, there are many ways for healthcare organizations to use the power of content marketing to engage the audiences that matter most.
Learn more about TrendyMinds' work in healthcare and life sciences here, and read interviews (we call them "Bolt Bios") with our healthcare marketing team on our blog.