Digital Marketing
How Brands Can Stake Their Claim Early in Virtual Worlds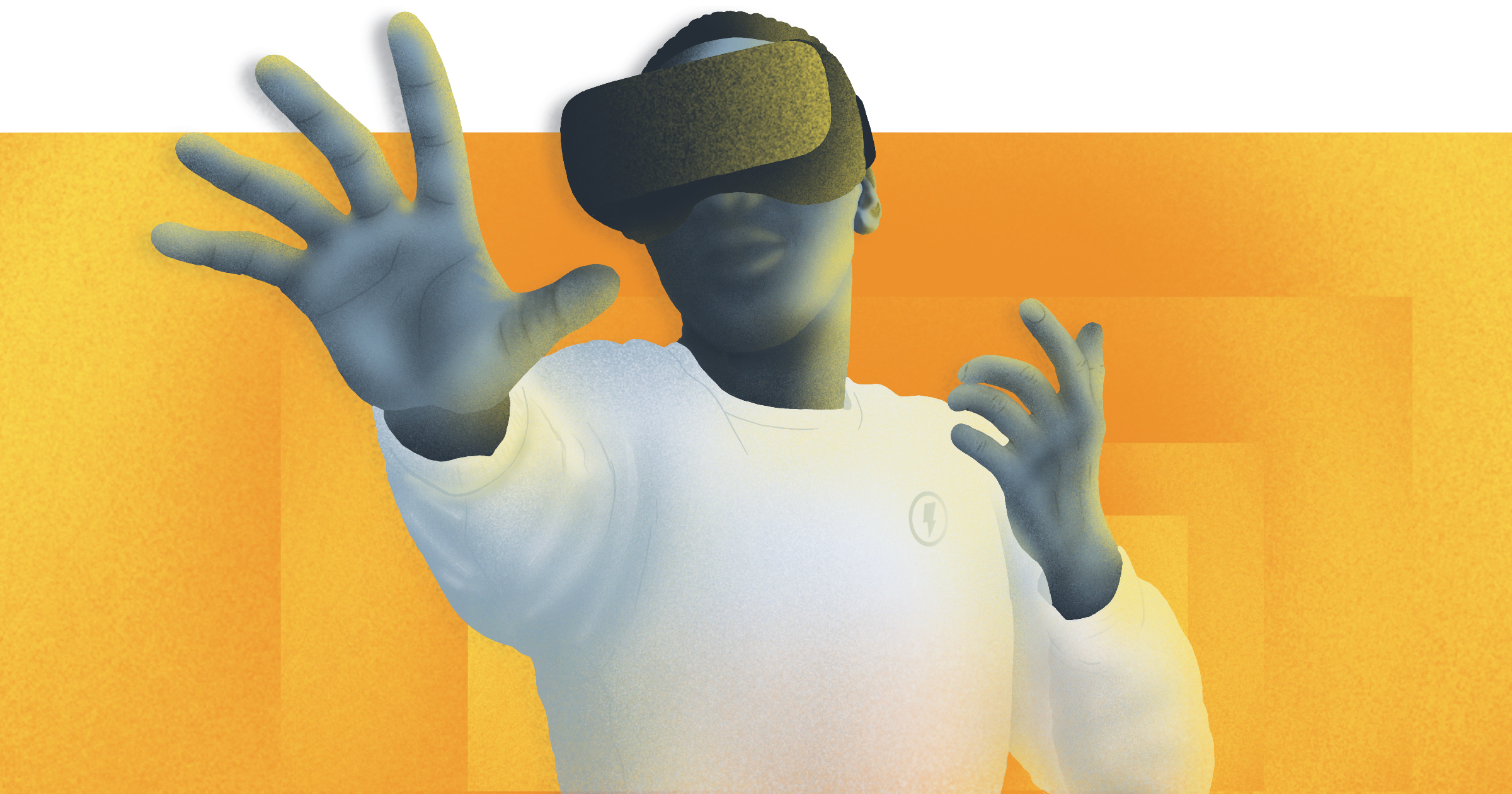 A seismic shift is taking place in the digital world. As Web3 — the next iteration of the internet — continues to gain traction, users are increasingly expecting immersive, three-dimensional, and virtual experiences when they log onto the internet.
Many believe that a major element of Web3 will be the "metaverse," an all-encompassing, fully-decentralized virtual reality that would allow users to engage with the internet in 3D space. Though we've only begun to scratch the surface of the metaverse, and it has yet to be completely realized, many brands are starting to explore these immersive digital experiences and ask what these environments can offer their brand and their customers.
While what will eventually become "the" metaverse is continuing to evolve, early adopters of virtual environments like Roblox or Meta's Horizon Worlds are poised to stay relevant as Web3 continues to evolve. Brands will have the potential to take a unique and fresh approach to creating relevant experiences for new and existing customers. Legacy brands and newer companies need to consider various engagement strategies to reach audiences of all demographics.
Let's take a look at a few things brands can start doing now to establish their presence in virtual environments and drive growth.
Focus on engagement, not sales.
Virtual environments are all about interaction. For brands, this means any foray into these digital worlds should prioritize engagement and awareness, not hawking products to users.
Part of a good engagement strategy is a strong understanding of your audience. Immersive world experiences are predominantly used by younger audiences — 75% of Roblox's 200+ million monthly active users are under the age of 25. As such, brands need to consider that their target user in an immersive experience may be much younger than the consumers they typically market to.
Nike tapped into the popularity of gaming in the teenage and young adult demographics by partnering with Roblox to create Nikeland. The virtual experience lets users play games like tag and dodgeball alongside their friends in a digital arena.
Other brands are taking a similar approach, creating their own video games that let users go on quests where they can gather digital collectibles. These collectibles can be turned into points like traditional games and some can even be converted into real money users can spend with the brand.
The impact of virtual brand experiences has little to do with what the company does in the real world or its products. Instead, these gamified experiences generate excitement and recognition that encourage millennial and Gen Z audiences to align themselves with the brand. This kind of brand loyalty and advocacy can then be nurtured into repeat engagement and, later on, sales.
Start small.
Wading into the vast expanse of the virtual world can be daunting for even the biggest brands. If you aren't quite ready to commit to a long-term strategy, opt for one-off special events instead.
Warner Bros. hosted a virtual block party in Roblox to promote their film, In the Heights. For one night only, users could visit the film's branded experience to dance alongside fellow users and collect limited edition digital goods. Artists like Lil Nas X and Ariana Grande have also hosted one-night-only virtual concerts in the video game Fortnite to promote new music and connect with younger fans.
While most brands don't have the same resources as Warner Bros. or pop superstars, they can still take advantage of the ability to curate a one-time event in existing virtual environments to show off their products and partnerships. This is particularly beneficial for smaller brands or those that don't have the resources to dive into the deep end of virtual reality.
Market real-world products in virtual reality.
Brands stepping into the virtual world ultimately want to turn users into buyers. Some brands are already finding ways to sell digital versions of their logos, products, and other intangible assets.
Coca-Cola successfully auctioned off NFTs of its memorabilia to digital collectors. Meanwhile, fashion brands are designing new digital capsule collections users can dress their virtual avatars in — Balenciaga has items in the Fortnite store and Nike is creating virtual footwear.
Other brands are blurring the line between physical and digital worlds with virtual consumer experiences that have real-world components. McDonalds is piloting virtual restaurants where you can meet with other users online while the food you order is delivered to you physically. And Wendy's has opened a virtual restaurant inside Meta's Horizon Worlds.
Stay true to your brand, whatever you do.
Meeting customers where they are has always been a core tenet of marketing. As Web3 evolves and digital worlds expand, it will actually be easier for innovative marketers to find customers where they are — because they'll be hanging out together in a virtual world.
It remains to be seen if the metaverse is the future of interaction in digital environments. Regardless, brands still need to explore these virtual worlds and figure out how they can integrate themselves into their landscapes.
Whether the metaverse or a privately-owned virtual world like Horizon Worlds reigns supreme, brand integrity and consistency will always remain important, no matter the platform. Start planning now and your brand could see profit in spades (or NFTs) for years to come.