Agency Life
Bolt Bio: Ashly Myers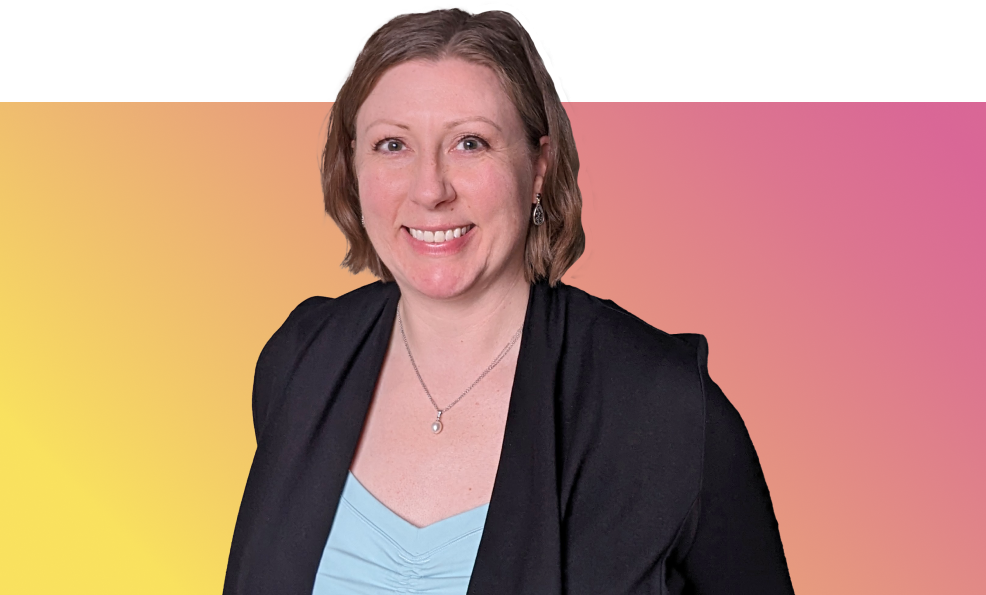 It doesn't matter how fancy your martech is or how flashy your promos are if you don't understand your audience and what they care about. You can't win against your competitors unless you truly know what makes your offering special.
Name: Ashly Myers
Title: Executive Strategic Director
Location: Indianapolis, IN


What is your role? What are your responsibilities in your role at TrendyMinds?
Ashly: As an Executive Strategic Director, I consider myself a professional question-asker and solution-mapper. My role is highly collaborative, and I get to serve both external and internal stakeholders.
When a new project opportunity surfaces — either from a prospect or an existing client — my focus is on understanding the challenge from all angles. I typically start by defining the client's business and marketing goals, organizing an approach to addressing the challenge, and fostering clarity and alignment among sales, strategy, creative, and implementation subject matter experts.
Because my role has a broad reach, I'm often able to connect dots across clients and industries, which helps TrendyMinds apply lessons learned on one project to other similar projects. This accelerates our collective learning and usefulness to clients. My role also gives me a chance to spot opportunities for new business and expansion, which is something I really enjoy.
What is your Studio? What services/capabilities does your Studio offer?
Ashly: While I don't sit inside an individual studio (my role provides strategic oversight across studios, clients, and projects), our Strategic Services encompass Insights Studio and Planning Studio. Together, they are responsible for market research, audience definition and targeting, competitive and other data analysis, insights identification, strategy development — including brand, marketing, and customer journeys — and general strategic consulting.
As our studios continue to grow and evolve, I'm always looking for ways to improve our standard approaches to our processes across the board — everything from getting proposals out the door to creative concepting.
What types of challenges does Strategic Services help to solve for clients?
Ashly: Strategic Services ensures that, in working together, our internal teams and our clients approach work with intention and in pursuit of specific goals. Rather than starting with a list of tactical outputs in mind, I try to assess what higher objectives the client wants to achieve and then recommend an approach that will help them do that efficiently and with the highest return on their marketing investment. In other words, I help not only identify what to do, but also why to do it.
For example, we recently helped a client who was struggling to get the most from their content marketing efforts. They had a capable internal content team but struggled to produce consistent, purposeful content that performed for their audience and business. We held a multi-day workshop to help them reframe their thinking and approach to content, then followed up with tools and consulting to help them apply that thinking moving forward. Rather than focusing on individual campaigns or content pieces, we worked with them to identify the higher-level challenges that were holding them back — including opportunities to improve their processes and organizational structure.
What types of projects do you enjoy most or find fulfilling/intriguing?
Ashly: I really enjoy projects that require deep immersion into a client's brand and industry, particularly when I get to learn something new or explore a market I haven't studied before. Lately, I've had the chance to dive deep into the realm of healthcare data. Areas like data de-identification, tokenization, and social determinants of health were complex and different from anything I'd learned about before.
I like synthesizing, distilling, and organizing information into insights and direction, particularly when this allows me to work with our creative groups to brainstorm campaign concepts, messaging highlights, and the like. As I get to know our clients, I also find it fulfilling to identify new opportunities to connect their challenges with our strengths. The best agency-client relationships are the ones that are most collaborative.
Recently, we worked with Hylant to rebuild their website from the ground up. It's always fun to see initial strategy work turn into something tangible like a well-performing website. On top of that, our Hylant clients were fantastic partners — highly engaged and eager to collaborate.
What is your background? What were you up to before you joined TrendyMinds?
Ashly: My career has taken me on an exciting journey through many industries, including collegiate and professional sports, commercial real estate, a boutique branding agency, cybersecurity, and most recently, a couple of high-growth software startups. I've always worked in some form of marketing or operations and have over a decade of leadership experience. My journey has made me resilient and open-minded. When I encounter a new challenge, I'm able to draw on many different experiences and perspectives to come up with a creative solution.
I also love school and consider myself a perpetual student. In addition to the daily learning I do through my work, I got a formal MBA a few years back.
What new developments or current trends do you find most exciting about your area of expertise?
Ashly: One of the things I appreciate most about strategy is that, even though the marketing landscape is constantly changing and expanding, many of its fundamentals stay pretty consistent. It doesn't matter how fancy your martech is or how flashy your promos are if you don't understand your audience and what they care about. You can't win against your competitors unless you truly know what makes your offering special and valuable to customers.
Speaking of competitors, one trend that excites me and I'd like to see more of is co-opetition. This is when companies that would typically be fierce competitors find creative ways to partner in order to generate mutual benefits for themselves and the market at large. I think these types of alliances will be crucial as corporations embrace more sustainable business practices and aim to solve global problems that require highly coordinated, sustained efforts to effect change at scale.
Do you have advice for anyone starting out in your area of expertise?
Ashly: Learn something from every new experience, good or bad. Be a student of life and people. Look beyond your current environment for inspiration and education.
The better you are at identifying meaningful connections between disparate ideas and opportunities, the more innovative and effective your strategic approaches can be. Don't be afraid to ask tough questions. Sometimes you have to dig a few layers deep to get to the heart of a problem — which often uncovers possible solutions in the process.
What are your hobbies outside of work? Or what is something people are surprised to learn about you?
Ashly: I like to read, tour old homes, watch TV, explore new places, eat great food, and dream about how to spend retirement (like 20 years from now). So far, the contenders are law school, making artisan pickles, or volunteering with service/therapy dogs. Maybe all of the above!